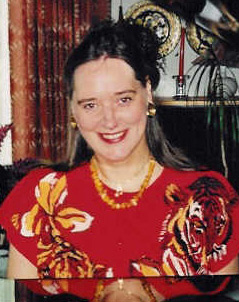 Bente Ibenfeldt.
Danish composer and organist.
Born in Haderslev 25th August 1945.
Married to lithographic artist Jørgen Ibenfeldt, living in Christiansfeld, Sønderjylland.
Student in piano playing from the age of 5 years.
At 10 years old, played piano in a Health Resort in Sweden.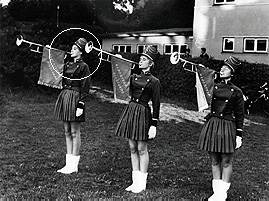 1st. Bugler in "Haderslev Girls Guard" 1959 –1963.
At 13 years old played trumpet and piano in Mama Bente´s Jazzband. Later on in Weary City Jazzmen, Haderslev.
Prof. solo musician in the 60's. Vocal, Hammond B3 and M3, trumpet and piano.
Organist diploma 1972 from "Det Jydske Musikkonservatorium" in Århus.
Soloist on the Danish radio and television, own compositions ex. Christiansfeldvisen played in Brødremenighedens Church in Christiansfeld, by the Military Orchestra "Slesvigske Musikkorps, Haderslev.
Singing accompanied with the Sønderjyllands Symfoniorkester and the composer in a TV show, "Songs from my home district", Sønderjylland and Fanø. The show was on the 23rd of January in 1986 DR TV 1.Producer was Mogens Kilde, research for DR TV: Bente Ibenfeldt. At the same show first performance for composer and lyric author "Årøsundvisen" as well.
Composed tune for Hertug Hans Revy, Haderslev, pianist and arranger from 1975 to 1983.
"Song for Pelle", composed 1982, first performance in Løgumkloster Church 1991, with the German-Belgian organist Hady Wolff and solo trumpet Per Nielsen, Sønderjyllands Symphony-Orchestra, with whom Bente Ibenfeldt collaborated for several years.
In 1996 first performance "A Song for Alexandra", the composer's praise to all Denmark´s
Princess Alexandra, married to Prince Joachim. Again Per Nielsen as trumpet soloist, and the composer at her big Wersi Organ. Both musicians were together with the Italian baritone Riego Gambini guest solists with Franz Lambert, Germany, a world known organist. www.franzlambert.de .
The concert took place in Sønderjyllandshallen in Aabenraa.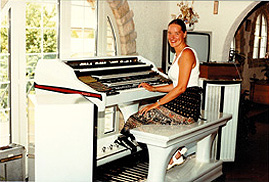 Bente visiting Franz Lambert

1998 "A Song for Alexandra" was performed at the Town Hall in Frederiksberg, Copenhagen. And this time with the military orchestra "Sjællandske Livregimenst Musikkorps", solo-trumpet Per Hyttel and the conductor Ib N. Jespersen.

On 27th August 1999 in Musikhuset, Sønderborg, Hans Nielsen, Focus Recording, Copenhagen recording with the Sønderjyllands Symfoniorkester.
http://www.sonderjyllands-symfoniorkester.dk/

Arranger and co-producer: Flemming Neergaard, Sønderborg, solo-trumpet BO FUGLSANG, Rhythm group: Mads Vinding, www.vinding.dk el-bas, percussion Roger Berg, Sverige, guitar Per Kamp and the composer at the piano-keyboard.

Conductor Morten Ryelund Sørensen, Copenhagen.

The CD was produced in the honour of the birth and christening of Prince Nikolai, as a gift from the composer.

1000 thanks to all the sponsors: The orchestra leader Leif V.S. Baltherzen, Sønderjyllands Symphony Orquestra for great co-operation, to TV SYD, the news on TV2 for showing the music in connection with the birth of Prince Nikolai on the 28. of August 1999.

The CD contains 4 melodies, with the composer at the grand piano in following titles: Romance for a Prince, Ballade pour Camilla. Bo Fuglsang as solist: Song for Pelle and A Song forAlexandra.

Arrangements for symphony orchestra by Flemming Neergaard. Contact Bente Ibenfeldt.

The year 2000.

Millennium was marked in commissioned work "Tiden" ("Time") in the church of Tyrstrup, Christiansfeld. Ole Brinth, 2. organist at Haderslev Domkirke, was the conductor for the Choir and Orchestra. The music was performed later on the 10th of February 2000, when the reunion back to Denmark in 1920 was celebrated. Ole Brinth was the conductor for the DACAPO Choir.

May year 2000 "De små forglemmigejer" was first performed at the consecration of Bovlund Friluftsscene.

2000, on the 19 of August the "Gråsten March" was first performed in consequence of Gråsten Garden 25. birthday.

2000 17th December, St. Mariæ Church, Helsingør. First performance of a new Christmas hymn "Jesus Child is Born", text the priest and poet Sten Kaalø ,orchestra Helsingør Byorkester, conductor Ib N. Jespersen, soloist Royal Opera singer Ove Mynderup.

Dec. 2000 CD with the soprano Tinebeth Hartkopf, recorded in Løgumkloster Church. Organ Sv. Ing. Mikkelsen. "Jesus Child is Born", in Danish "Jesus, lysets barn". Translated into German and English.

Knud Graugaard, ex. Conductor for Slesvigske Fodregiments Musikkorps, Haderslev, has arranged following of Bente Ibenfeldt´s compositons for Brass-band and Harmoniorchestra.

1 A Song for Alexandra – Brassband and Harmoniorchestra.


2 Christiansfeldvisen for brass- and choir


3 Årøsundvisen for brassband and choir


4 Time - brassband and choir. (lyrics: English and danish)


5 Jesus Child is Born – Brassband. Choir arr.( lyrics: English, German and Danish)


6 Gråsten March for Brassband and Harmoniorchestra.


7 Song for Pelle.-Brassband.-Also arranged for Wersi organ and solo-trumpet by Hady Wolff.

CD´s and all arrangements for piano, organ, choir, brass-band, harmoniorcht. and symphony-orchestra can be orderd by "BIMUS",,, tlf. +45 74562234 .

It search: www.google.com Bente Ibenfeldt